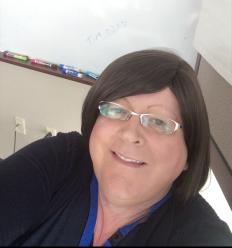 What has been your career highlight to date?
Having a truly global role in Synchronoss, leading a worldwide program office for both Product Engineering and IT, across all technologies and geographies, in a truly follow the sun model. I am energised, building and empowering multicultural teams and together, taking new journeys.
What qualities do you need to succeed in business?
Belief in one's vision for the business and for the team. True leadership skills involve growing and developing high performing teams as well as forward networking, supporting and mentoring.
Who or what are your main influences?
Richard Branson, as a great serial entrepreneur, who overcame severe dyslexia and builds truly energised teams. Also, the Women in Technology International Forum.
What is the most challenging part of your role?
Maintaining a true work life balance as my global footprint covers all time zones.
What, in your view, is the biggest challenge facing directors in Ireland today?
Keeping abreast of the latest governance and compliance standards, as we are now in a truly global business society, with multiple compliance standards e.g. GDPR. Also, supporting up and coming entrepreneurial businesses, who are the foundation of our future.
Achieving true diversity in the boardroom is also a significant challenge. Gender imbalance continues to be prevalent and we have a way to go. In the political sphere, gender quotas, though initially undesirable, have been proven to kickstart the required effect.
What, in your opinion, makes a great leader?
Being open-minded, continuously learning, listening and being non-judgemental.
Encouraging amazing team work at the top of the company. Hiring great people, then letting them make decisions and empowering the business to run with ideas.
Building autonomous, self-organising, empowered and continuously improving teams, evidenced by an agile and flexible approach to new and unforeseen demands.
What do you hope to gain from your membership with the IoD?
To actively contribute to the IoD through active networking, mentoring and participation and to learn from other IoD members with their diverse backgrounds and experiences.