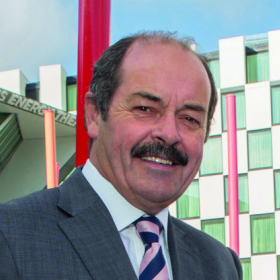 What are your career highlights to date?
The growth and adaptation in our business over the course of 30 years is a certain career highlight for me, and I am proud to say that we have continued to perform and deliver a quality product and service in an ever changing and competitive environment.
What qualities do you need to succeed in business?
Qualities for success are wide-ranging, but in my view, reliability, ambition, energy and enthusiasm are the keys to delivering a quality product or service every time.
Who and what are your main influences?
There are many people who have influenced me, and I get inspiration from a number of different sources, and I learn a huge amount from my family, my colleagues and our clients.
What is the most challenging part of your role?
Generating profitable growth in an ever-competitive sector is the most challenging part of my role.
What in your view is the biggest challenge facing directors in Ireland today?
Staying in touch with legal and regulatory requirements can be a challenge and keeping informed and aware of the developments in this area requires diligence and persistence.
What, in your opinion, makes a great leader?
Great leaders possess integrity, excellent communication skills, vision and the ability to implement their goals. Great leaders listen and inspire.
What do you hope to gain from your membership of IoD?
I hope to gain the opportunity to meet like-minded people, to further build my network, to utilise the many resources offered by the IoD, and to learn from others' experiences.