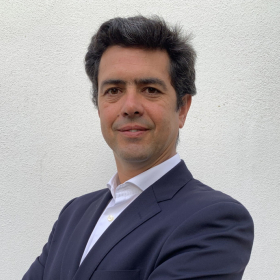 What has been your career highlight to date?
When I achieve personal highlights in my life and receive warm congratulations with best wishes from the people I work with, or worked with in the past, to me that's a huge career highlight. I remember with fondness receiving sincere words from colleagues/stakeholders on the birth of my daughter. Those genuine words were even more powerful than some of the budgets and, projects that were accomplished, and awards received. Those were friends gained through business and are the real career highlights.
What qualities do you think a business leader should have to succeed in business?
You need to have a passion for what you do, always be honest and work hard.
What is the most important lesson, from your personal or business life, that has guided you the most in being a business leader?
We live in a world of constant change. Acknowledge it and frequently assess the foundation - you must keep the foundation steady, as with all the aspects of structures. Every day, just push yourself outside of your comfort zone. Because if you don't adapt to change, Darwin can tell you what's going to happen.
How do you think business leaders can best prepare for the future?
Keep learning and keep learning to learn. Do this with passion everyday of your life.
What, in your opinion, makes a great leader?
Acknowledge that people are the key to success. By understanding this principle, you will surround yourself with great people, who you can cultivate into a team of competent, confident individuals who can deliver. Ultimately, creating and nurturing other future leaders is what makes a great leader.
What do you value the most from your IoD membership to date?
As a new member, I have been very encouraged so far with the warm welcome from members, which has been very friendly and highly professional.
What do you hope to gain from your membership with the IoD?
There are the obvious gains for the business, but I really look forward to developing relationships with the IoD members, gaining a better understanding of the organisation and, over time, building friendships.

(Published on 2nd February 2021)