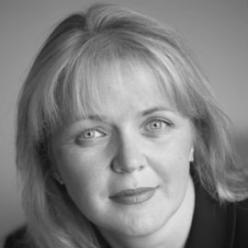 What has been your career highlight to date?
Celebrating 15 years in business in 2013 afterhaving survived a pretty tough five years and at a time when celebrations were scarce! Winning the North Kildare Chamber Best SME Award in 2015.While it was great to be acknowledged publicly, the real value was in taking the time to reflect on what we have achieved. Personally, completing my MSc in Behavioural Change and Executive Coaching in Henley Business School in 2016.
What qualities do you need to succeed in business?
Vision, energy, integrity, determination, innovativeness, resilience, a curious mind and confidence.
Who or what are your main influences?
My parents, my family, the team of people at Clark, and the many clients I have the privilege of working with and learning from. I am also influenced by several authors and speakers including Susan Scott, Alison Hardingham, Nancy Kline and for reflection, the wonderful poet, John O'Donoghue.
What is the most challenging part of your role?
Making time for everything I want to achieve and trying to be at my best every day for myself and for those around me. Having a positive mind-set is critical and also contagious - particularly when you are in a leadership role.
What, in your view, is the biggest challenge facing directors in Ireland today?
It has to be the impact of globalisation and the importance of having a solid set of values which are reflected in how you carry out your business while still being competitive and innovative in an ever-changing landscape. I think the changing world of work is a challenge and the application of employment law is becoming more complex as a result.
What, in your opinion, makes a great leader?
Having done a research thesis on Authentic Leadership, I have to say a great leader is someone who is authentic. Having a clear vision coupled with the passion and energy to share that vision and influence others to come on the journey to achieve it is essential. I think leaders also need resilience, courage and compassion.
What do you hope to gain from your membership with the IoD?
I hope to increase my awareness of the responsibilities and the challenges of being a Director. I am looking forward to meeting other Directors from different business areas who I can build relationships with and learn from.