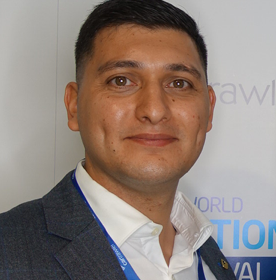 What has been your career highlight to date?
I have been the chief engineer of an international airline. I have had my own training organisation. I have helped improve the wellbeing and career growth of personnel within my industry. I have helped grow other businesses as an exec and also non-exec. But my career highlight to date was to create a profitable aviation company during the biggest economic downturn in aviation industry (COVID-19).
What qualities do you think a business leader should have to succeed in business?
In order to succeed in business, I believe a leader has to have the ability to truly listen and critically analyse both themselves and the organisation, consistently, with the mindset to constantly improve.
What is the most important lesson, from your personal or business life, that has guided you the most in being a business leader?
For me, the most important lesson that has guided me is taking care of your wellbeing. When you go on an aircraft, the cabin crew say put on your own oxygen mask before helping others. In business, as the leader, if you are not 100%, then how can you help your organisation and staff.
How do you think business leaders can best prepare for the future?
In order to best prepare for the future, I believe that leaders need to:
Constantly question everything… What is going on in the organisation, the industry, the wider environment?
Critically Analyse the questions you ask every day…. What sources of information and answers to questions I have are controllable and which are not and why?
Be able to make professional judgements…Things are going well now but environment and political situations are changing, what do I have to do now to prepare for the analysis I have done?
What, in your opinion, makes a great leader?
Quite simply (in my opinion), what makes a great leader is the ability to learn and grow. Nobody is perfect. No organisation is perfect. Profitability doesn't mean great. Loss doesn't mean failure. Leadership is highly complicated and something that constantly has to be worked on and evolved.
What do you value the most from your IoD membership to date?
To date, networking and interacting with people who can help me grow and better myself and my organisation, is the value I have taken from the IoD… and I also hope I can give as good as I get.
What do you hope to gain from your membership with the IoD?
I simply hope to better my organisation and grow my network and portfolio both personally and professionally.