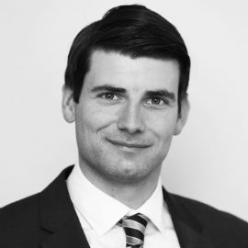 What has been your career highlight to date?
My career highlight is when I acted for one of the world's leading golfers in a commercial matter.
The work involved a blend of complex commercial and legal issues. It also gave me the opportunity to gain a detailed understanding of a fascinating industry in a way that few ever get to experience.
What qualities do you need to succeed in business?
The most successful individuals have a vision of the goals they want to achieve, the ability to plan how to achieve those goals, the discipline to work hard to implement the plan and the ability to learn from any setbacks and adjust their plan accordingly. The ability to perform consistently on less than seven hours sleep a night is also a useful attribute!
Who or what are your main influences?
While not necessarily a main influence, I recently read "Shoe Dog" by Phil Knight, the founder of Nike.
It provides a great insight into the many challenges that Nike faced in its early years. It was comforting to realise that even successful, global brands have challenges that everyone can relate to and overcome.
What is the most challenging part of your role?
Previously I was with a firm that employs over 600 people and has offices in multiple countries, where decision-making at different levels is made by a large number of Partners across different departments.
Since moving to Moran & Ryan, the decision-making process is streamlined and made by a smaller number of experienced solicitors. While this allows us to be decisive, the challenge is to make sure that each decision is the right one.
What, in your view, is the biggest challenge facing directors in Ireland today?
My view is that balancing commercial objectives with the necessary legal, regulatory and governance requirements is extremely challenging.
Many clients are eager to capitalise on the country's renewed economic growth and do not want to be hamstrung by a web of unwieldy, complex requirements.
Hence, the challenge is to deliver advice in a practical and commercially informed way which also complies with the necessary legal, regulatory and governance requirements.
What, in your opinion, makes a great leader?
A lot of the attributes needed for great leadership overlap with those needed for success.
In addition, I believe that a leader has to be authentic and honest to gain the best from his or her team. He or she also has to have the ability to communicate clearly with their team, colleagues and clients.
What do you hope to gain from your membership with the IoD?
The most common feedback for lawyers is that they should be more commercially aware.
I hope that membership of the IoD will give me the opportunity to meet business people who will provide interesting commercial perspectives which inform my work as a legal advisor.