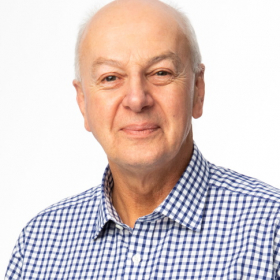 Why did you decide to join the IoD?
To keep in touch with people in business and to keep myself updated in business related education.
Since joining the IoD, how have you benefitted from your membership?
I have participated in numerous business events and became a non-executive director of two companies as a result of my membership.
What do you particularly value from your IoD membership?
Meeting likeminded souls and people I know from 35 years in business in Dublin.
What is the most important business lesson that you have learned in your career to date?
It costs twice as much and takes twice as long. Never seems to change.
Is there someone who has had a major impact on you as a leader?
Why and how did this person impact your life? Scott Svenson started Seattle Coffee Company with wife Ally – built it to 60 shops in London in three years and in 1998 sold to Starbucks for 90 million dollars.
Where are the biggest changes you have seen in business over your career?
The influence of technology, particularly in retail. So much has changed in how people buy and sell traditional retail items.
What are 3 characteristics that you believe every leader should possess?
Tenacity, perseverance and a sense of humour.
How do you think business leaders can best prepare for the future?
Stay current, travel and learn from what you see around you.
What advice would you offer to new or aspiring directors in Ireland?
Keep going – it always gets better.
(Published September 2019)