Avail of the IoD Ireland Board Evaluation Service to learn how effectively your board is executing its roles and responsibilities.
Through the lens of best practice governance standards and your organisation's business context, IoD Ireland's experienced Board Assessors examine how effectively your board and board committees are operating in practice.
The service is efficient, robust, and completely confidential. It has an average completion term of just six weeks. Furthermore, the entire process can be undertaken virtually.
Context is Essential
Our approach to board assessment emphasises the importance of context in looking at board effectiveness. This includes the following key questions: what is the nature of the business?; is it regulated?; where is the business in its life-cycle?; and have any issues arisen in the last year that have challenged the board?
Why Choose an IoD Ireland Board Evaluation?
Enhance the performance, functioning and effectiveness of your board
Leverage independent insights and actions
Embrace regulatory or governance expectations
Invest in your organisation's future
Ensure your board composition is appropriate to your context
Offer assurances to stakeholders
Identify strengths and pinpoint weaknesses
IoD Ireland Board Assessors.
Our team of Board Assessors includes Chartered Directors and/or governance specialists - Dr Margaret Cullen, Carol Bolger CDir, Marie Collins CDir and Clare Duignan. They have worked across sectors as diverse as telecoms, financial services, hospitality, property, healthcare, communications, construction, energy, and education.
Board Evaluation Brochure
Download this brochure for more detail, including: our approach; what's evaluated; the step by step process; the menu of services; the expected outcomes; and the IoD Ireland Board Evaluation team.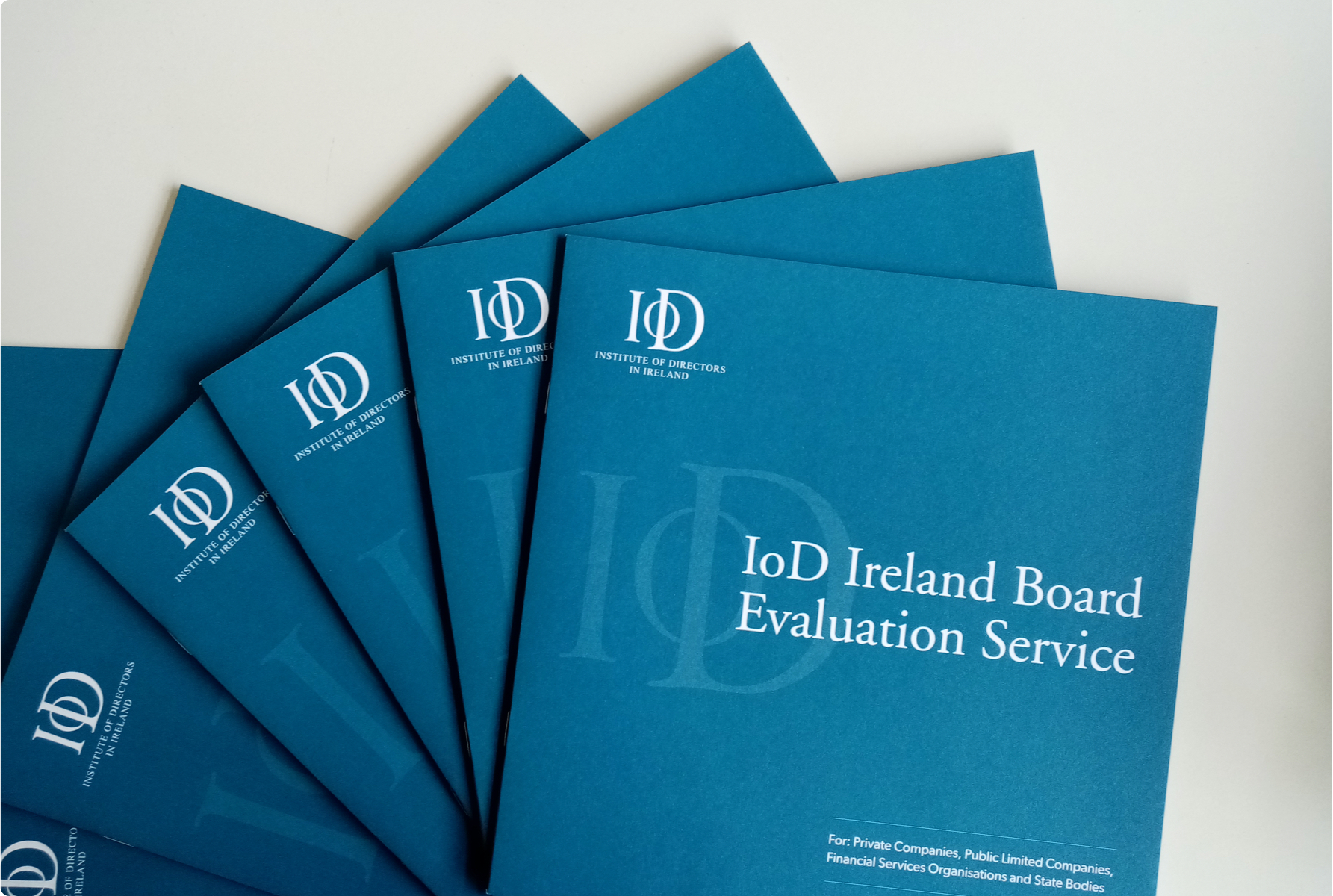 Contact Maura Quinn in Confidence
If you would like to discuss this service further, please contact Maura Quinn, Chief Executive, IoD Ireland, in complete confidence.